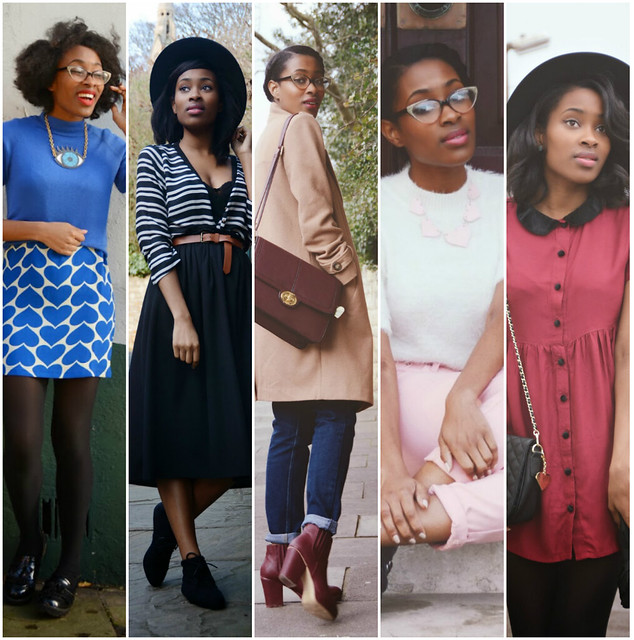 J A N U A R Y | F E B R U A R Y | M A R C H
You might want to grab a cup of coffee, or tea if that is your preferred beverage, because this is going to be a long one! 2014 is quickly coming to a sharp halt, and it has become tradition on In My Sunday Best to end the year with a round up (You can see last year's
here
, and 2012's
here
). I felt like being a little self indulgent this time around simply because it has been a thoroughly enjoyable year blogging wise, plus who doesn't like to look back at the past and reminisce? At the beginning of the year, I was getting into the flow of shooting with my friend Marcos (who runs a pretty amazing Architecture blog
here
if you enjoy the built environment as much as I do!) and I became very inspired and excited with the whole thing, we explored different areas in Lincoln to take photos, and I learnt to stop being so awkward in front of the lens.
A P R I L | M A Y | J U N E
This was also my final year of my undergraduate Architecture degree, so I found myself drifting in and out of the blogging world as deadlines loomed, and my gosh, the last few weeks before June really took their toll on me but I somehow managed to stay awake and finish (and post fairly regularly it seems! I also wore a whole lotta red..). An incredible few months, with friends whom i now regard as family.
J U L Y | A U G U S T | S E P T E M B E R
Summer was incredible. I moved back to London, did lot's of bloggy stuff and I graduated! Hooray! A very proud moment for me, because when I began I was 100% sure I would drop out or study illustration instead. But i stuck it through! I also got my first job in Architecture (which turned out to be a nightmare - more on that in an updated 'Life After Uni' post). It was a weird couple of months, I was on a high because I'd graduated and was looking forward to masters, but terrified at the prospect of having to be a responsible adult. Sartorially, it was lovely! The weather was warm, but not too warm so I enjoyed being bared legged and played with keeping it super simple.
O C T O B E R | N O V E M B E R | DECEMBER
How the last few months have flown by! Time felt like it dragged at university, but when you're in the working world, it is very difficult to find a second free, which is why i haven't been posting as much recently. I am super excited for my blogging plans in 2015 though, I'm *hopefully* investing in a new camera, re-branding the blog. and lot's more but i won't say much more or else i'll spoil it!
So what did I learn this year?
For starters, I wore
this
Maxwell Scott bag A LOT! And I can truly say it has most definitely been my most worn item this year, and probably one of the most useful gifts I've received. It just goes with everything, and anything, Summer or Winter, it served me very very well. Secondly I upped my photographic game, became a small expert at spotting nice places whilst out to take a quick outfit photo and most of all I figured out the little things that make a blog tick like SEO, Social Media etc etc. Who knew the world of blogging could be so vast? It has been such a cool learning curve for me. I learned to just go with the flow, stay away from trends and wear what i like rather than trying to be someone else if that makes sense? I also learned the fine art of reaching out to people, and this year I have met some of the most inspiring, creative, loving and helpful people ever. Never be afraid to reach out or e-mail someone, for you never know where it will lead.
As always, I have to thank you all who take the time to read the blur of typed words, enjoy the images, comment, tweet and e-mail, because without you my blog would be a very lonely place! And even though i might not find the time to reply to every single blog comment, i do read them (and sometimes show them to my loved ones whilst have sobbing omg look how nice this person is! ;__;) and heartily appreciate them from the bottom of my heart! So thank you for the kind comments and sweet words, please do leave me your links if you have any end of year posts lined up! And of course your bloglovin's so i can follow you and keep up to date with your wonderful blogs! Apologies in advance if this feels rambly, it's nearly midnight as I'm typing and i'm trying to wrap this up!
I truly hope the new year brings much love and much light your way, i'll see you on the other side!